Thank you for considering CNS!
Whether you are wanting to start a WEB site for your business or even something small for your family and friends, Consulting Network Systems has the right solution for you.
As Consulting Network System's primary focus is our customers, We strive to ensure that each of our customer understands each of the services we provide in order to properly meet requirements and provide cost effective solutions!
Let us help you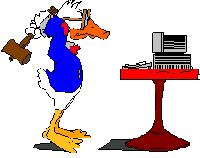 With us there is no confusion! Need a new Web site for your home or business? Simply tell us the name you wish to use for your site, and we will do the work for you. We will research and determine the availability of the name you wish and give you suggestions on different names if the one of choice is not available. Once the name of your web site has been chosen, we will take care of all the work needed to register your new name and get your site up and running.

Already have a site and looking to change hosting providers or obtain additional services? CNS will work with you to provide the most seemless transition of your services.

Consulting Network Systems offers many services and features for our customers. Review the following information and feel free to contact us for any additional questions.

Domain Services

Automatic Internic registration and renewals
Centralized billing (with other services)
External redundant and managed DNS services

Web / Mail Hosting
website statistics and reporting
SMTP Authentication and Access Controls
POP3(s) and IMAP(s)
Mobile Device Support
Webmail (browser based)
Unsafe Attachment Filtering
Realtime SPAM Black Listing
Regex SPAM pattern matching
Greylisting
Whitelisting

Managed Onsite Mail Services
SMTP Auth and Access Controls
POP3(s) and IMAP(s)
Mobile Device Support
POP3 fetching from other mail services
Unlimited domains
Unlimited mailboxes
Interoffice Mail (performance)
Internet Access
Outbound Virus Prevention
Webmail (browser based)
Unsafe Attachment Filtering
Realtime SPAM Black Listing
Regex SPAM pattern matching
Greylisting
Whitelisting

Managed Onsite Internet Services (Includes all of the above Mail services in addition to the following)
Firewall - Statefull Packet Inspection and logging abilities
Multi Internet Provider Load Balancing
Internal <-> Internet Routing, Natting and DNatting
Internal DHCP Services
Internal Static and Caching DNS Services
Internal Dynamic DNS/DHCP Services
Network Time Service
Point to Point Tunneling VPN (PPTP)
Encrypted Remote Access (SSL/TLS)
Web Proxy Cache services
Web Content Filtering

Remote offsite backup services
Encrypted
Compression

Consulting services